Software Training Institute in Kolkata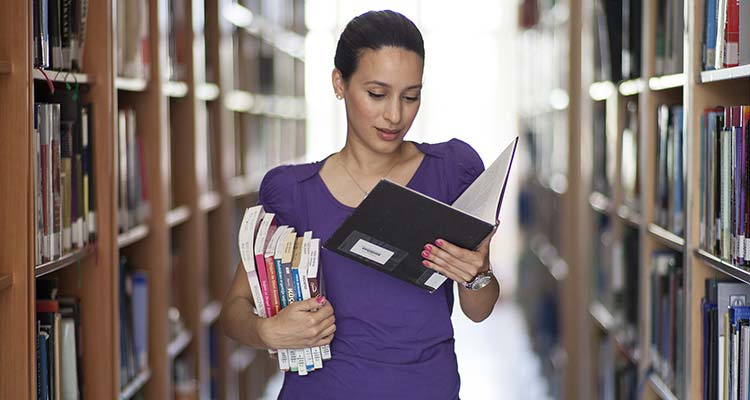 We at 'Softech Solution', designed each of our software training courses, to provide an overall 360 degree exposure to our students, which encompasses around bridging the gap between textual knowledge and practical lessons.
Our course pedagogy is so designed, to let each of our students undergo through rigorous training and practice, eventually leading them to acquire the expertise, quintessential to the need of the industry.
With a prodigious team of faculty, destined for the constant development of the students, Softech assures every aspiring individual of a consistent growth that leads to a bright future ahead!
Interested?!
Join us today!
Get the Best Software Courses in Kolkata
COURSES OFFERED
1) AutoCAD:
AutoCAD is defined as a Computer Aid Design (CAD) software for 2D and 3D designs, and drafting. It is a vector-based drawing application built on Lines, Polylines, Circles, Archs, and Text.
The application is destined for engineering purposes which runs on graphic terminals connected to mainframe computers, and also beneficial for architects and design professionals for Technical/Practical Drawing.
In fact it happens to be the first CAD program to run on personal computers.
The benefits of using AutoCAD are :
Reduces the chance of error in creating dynamic engineering models.
Reduces purchase, implementation and support expenses.
Allows the opportunity to present more alternative design to client in less time.
Being the Production Drafting, directly related to the design, it eventually,helps to create the same faster and accurately.
Saves time and completes a project faster and easier and also helps to present the design intent with
realistic 3D PRESENTATION.
2) ZWCAD
This course is specially designed for those who are novice ZWCAD software users so as to provide them an overall comprehensive idea about the same.
The introductory level includes a pedagogy encompassing how to set up, create, and edit 2D drawings.
Our course highlights on :
Drawing setup
2D drawing and editing tools
Navigation techniques
Layers and properties
Text and dimensions, layouts and viewports
Basic plotting procedures.
3) Solidworks
SolidWorks is a solid modeling Computer Aided Design (CAD) software..
According to a survey it is selected as a CAD software with high productivity,
being less complex, faster and cost effective for creating 2D and 3D models.
What marks this software as one of its kind is its ability to –
Provide a better visualization
Design better product
Faster iteration of design
Fewer errors
Thus, this application is very helpful in creating designs with better sense of aesthetics and also helps in successful execution, so as to meet the requirements of the client concerned.
At Softech, we designed the course so as to highlight upon:
INTRODUCTION TO SOLIDWORKS GRAPHICAL USER INTERFACE
SKETCHER BASIC & 3D SKETCHING
PART MODELING
CREATING REFERENCE GEOMETRICS
EDITING FEATURES
BOTTOM-UP ASSEMBLY
TOP-UP ASSEMBLY
EXPLODING ASSEMBLY
SURFACE MODELING
CONFIGURATION
DESIGN TABLE/ LIBRARY FEATURES
IMPORT/ EXPORT OF FILES
SIMULATION/ DETAILING
BOM/BALLOON TOOLS
SHEET METAL
EQUATIONS, CONFIGURATIONS, AND LIBRARY FEATURES
SIMULATION EXPRESS
4) Autodesk Inventor
Autodesk Inventor happens to be the world's best-selling 3D modeling and digital prototyping software.
At Softech, we included and designed the course, to let the fellow candidates explore the benefit of the power of 3D modeling and digital prototyping across corresponding relevant sectors
The fellow candidates are subjected to practice 3D design, validation and documenting using this particular software
The curriculum of the course/training consists of:
In-depth understanding of user interface of Autodesk Inventor
Using powerful tools for modification of sketch
Modifying and managing assembly efficiently
Using assembly and parts for creating drawings
Converting sketch into 3D body
Combining the sub-assemblies to make a single assembly
Method of adding essential annotations such as hole info, text dimension, weld info, surface info, etc.
5) Autodesk Revit
The Autodesk Revit training is designed to familiarize the students with the User Interface and the basic structural components of the software that makes it an effective Structural Modeling Tool.
The course structure includes :
Familiarizing with the  UI of  Autodesk Revit Structure software
Knowledge about Basic Drawing and Editing Tools
To learn to set up Levels and Grids
To learn to work with views
Initiating a fresh structural project on the basis of a linked architectural model
Addition of  structural Columns, Walls, Foundation and Structural Slabs
Overall idea about  Structural Reinforcement, Beams and Framing Systems
Project Practices to reinforce learning
Creating and Annotating Construction Documents
To learn Detailing and Scheduling
6) STAAD PRO
STAAD PRO is a computer program for Structural Analysis and Design. Research Engineers International developed it in the year 1997.
It can be used for analysing and designing practically all types of structures like Buildings, Bridges, Towers, Transportation, and other infrastructures.
The course is designed to cover :
Introduction about staad pro
Basics, analysis, and designing of an analyzed structure
Analysis and design of a building (g+5) with dead and live load and seismic load
Complete analysis and design of a building wind load.
Designing of slab, stairs, shear wall and drawing curved beams
Application of secondary beam to design rectangular water tank, and curved beam to design circular water tank
Industrial truss design
Transmission tower
Basics of  Staad foundation, including  isolated footing, combined footing and pile foundation
Mat foundation & GUI test
Project submission.
7)  Photoshop
At Softech, we designed our Adobe Photoshop course, with a vision to provide an overall conservative idea of the software, and its implementation to create design and logo for professionals.
The course structure includes:
Introduction to ADOBE PHOTOSHOP CS4  including the basics, Photoshop Navigating, Menus and Panels and
opening new and existing files.
Exploring the Toolbox, Panels and Menus, CS4 Applications Bar & Options Bar
Creating & Viewing new document and customizing the Interface and setting preferences
Working with images which include zooming and panning, handling multiple images with Rulers, Guides & Grids
Adjusting Color with the New Adjustments Panel
Usage of 'The New Masks Panel & Vibrance Color Correction Command', 'The New Note Tool & the Save for Web & Devices Interface',The New Auto-Blend & Auto-Align Layers Commands and 'The New 3D Commands'
Resizing and cropping images which involves understanding Pixels & Resolution, the Image Size Command and Interpolation options.
Also it includes Cropping & Straightening and Resizing for Print & Web and adjusting the canvas size and rotation.
Working with basic selections using tools like Elliptical Marquee Tool, Magic Wand & Free Transform Tool, Regular & Polygonal Lasso Tools, Magnetic Lasso Tool, Quick Selection Tool & Refine Edge
Understanding and working with layers including creating, selecting, locking and merging techniques and application of layer styles.
Using Brush Tool. Colors & Swatches, gradients and brushes for painting purposes.
Usage of tools for photo retouching.
Colour correction techniques
Using quick mask mode
Working with the pen tool, creating straight, curved, combo and clipping paths
Creating special effects with filters
Saving files in different formats.
8) VRAY & 3DS Max :
3DS MAX is a three dimensional computer graphics program.
It is used in professional purposes, for making 3D animations, models, games and images. It is developed and produced by Autodesk Media and Entertainment.
V-Ray, on the other hand, is a plugin which adds functionality to an existing program. It encompasses around creating photorealistic images, together with improving rendering speed.
Our course highlights on –
Planning
Modeling
Texturing
Lighting
V-Ray light
HDRI
V-Ray frame buffer
Color mapping
V-Ray rendering
Post production
9) C++
C++  is a general purpose programming language with object oriented and imperative features.
The course highlights include :
Basics – Datatypes and Variables
Operators and Expressions
Conditional Statements
Loops
Pointers
Functions
Function Overloading
Oops Concepts
Classes and Objects
Constructors
Destructors
Operator Overloading
Inheritance
Polymorphism
Abstract Classes
Function Overriding
Friend Members
Static Members
Inner Classes
Templates
Exception Handling
I/O Streams
STL
Lambda Expressions
Features on Modern C++ 1
10) JAVA
Our JAVA COURSE is specially designed so as to provide an overall comprehensive idea about the practical use and implementation of the language to the fellow learners. The curriculum includes:
Basics of programming and core Java concepts
An introduction to Inheritance, Threads and Collections
Application of  JDBC for connecting various applications
Storing dynamic data by using Array and Hash Map
Implementation of Runnable Interface to create threads in Java
Basics of method Overriding and Overloading
Live projects for practical exposure and experience
11) PYTHON
Our exclusively designed Python course is helpful for the fellow candidates aiming to perseu a career in the relevant sector.
The course highlight includes :
Understanding of the logic to write programs in Python using variables,operators, etc.
Learning to develop a program block using functions, for storing data
Learning data analysis using Python
Knowledge about identifying basic building blocks of a programming language.
Developing File Management skills
12) ROBOTICS
Robot is a computerized machine, enabled with a program to assign certain set of tasks.
And the branch of science, or rather, the inter-disciplinary branch of engineering studies, which deals with application of such machines and technologies associated with it is called ROBOTICS.
Our course curriculum mainly highlights on the key skills, the fellow candidate will be subjected to learn, which includes:
Motion Planning
Estimation
Matlab
13) BIG Data with HADOOP
Big Data is the technology that involves the process of accumulating and acquiring the unstructured and unorganized data, to be stored in a structured and organized form.
It can be classified in the following forms:
Volume – It indicates the data size that has increased to humongous volumes in the form of records or transactions
Variety – It indicates huge variety of data based on internal, external, behavioral, or/and social type. Data can be of structured, semi structured or unstructured type.
Velocity – It indicates the real-time assimilation of data coming in huge volume.
And, all the data processing and storage for Big Data applications is managed by an open   source distributed processing framework called HADOOP
Our course provides a complete and concrete idea of the concept and its applications.
Our Core Engineering Training Program is designed with deep driven competencies in three major verticals.
Welding Technology: It involves melting of metals to create finished metallurgy products.
Being an industry so exclusive and often hazardous, one needs to be industry ready before being subjected to work in the same.
Our industry oriented course module provides an overall comprehensive exposure to the fellow candidates so as to prepare them accordingly.
HVAC: Heating Ventilation & Air Conditioning (HVAC) is a technology involving indoor and vehicular comfort. With every passing day, the demand for skilled labor is increasing in this particular segment.
Our course encompasses around the scopes of the same.
MEP: Mechanical, Electrical and Plumbing (MEP) is also a segment that requires skill.
And so is designed our training program centered around three sixty degree training and skill development.